Protein Oatmeal with Casein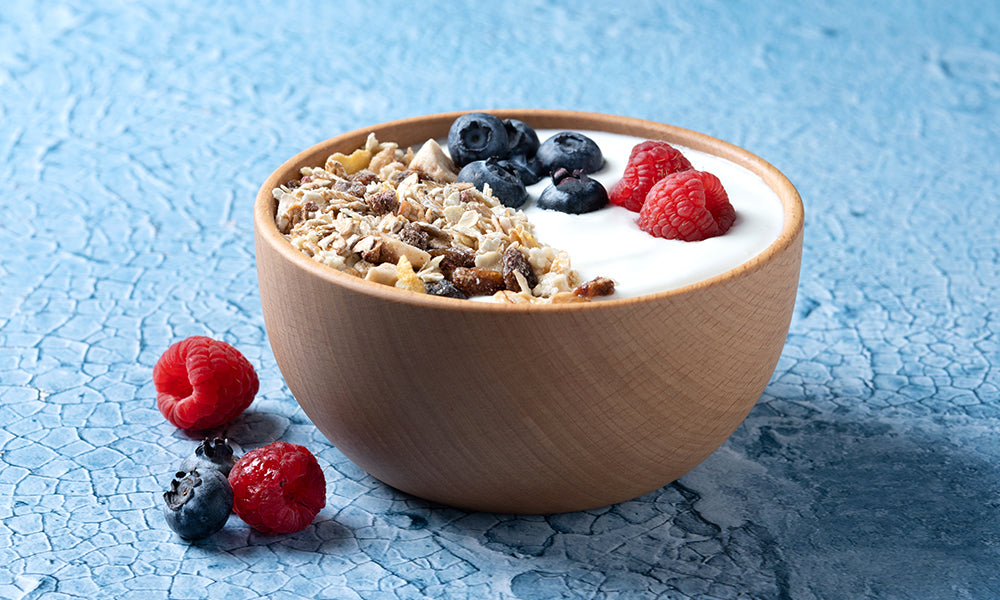 When it comes to cooking or baking, casein protein powder gets creamy if mixed with other foods. Moreover, it does not dry out when heated. Yalla Protein's 100% Casein only uses the highest quality ingredients, and it tastes delicious!

That's why we love using casein protein powder for making oatmeal! It gives the oats a creamy texture while still being smooth and "dense".
What do you need?

- 1/2 Cup of Oats
- 1 Scoop Casein Protein Powder
- 1 Cup of Water or Milk (or a blend of both)
- Favourite Sweetener (optional, for flavour)
- Pinch of Salt

Optional extras

- 1⁄2 tsp vanilla extract
- 1⁄3 tsp ground cinnamon
- 1 tbsp cocoa powder
- 1 tbsp nut butter
- fruit

Let's get started

1. In a pot combine oats, casein protein powder, preferred sweetener, pinch salt – and any additional extras of your choice, if desired.

2. Pour into the pot water or milk of choice (or a blend of both) and turn on heat. Simmer over medium heat for around 5 minutes, or until casein oatmeal reaches the desired texture. Make sure you stir the oatmeal so that your oats do not stick to the pan.

3. When oatmeal is ready, remove from the heat and scoop into a bowl. Serve with toppings of choice – fruit, nut butter, etc.

Enjoy!
Collection 2019
Sale 70% Off
Title for image