Holiday Recipe – Protein Waffles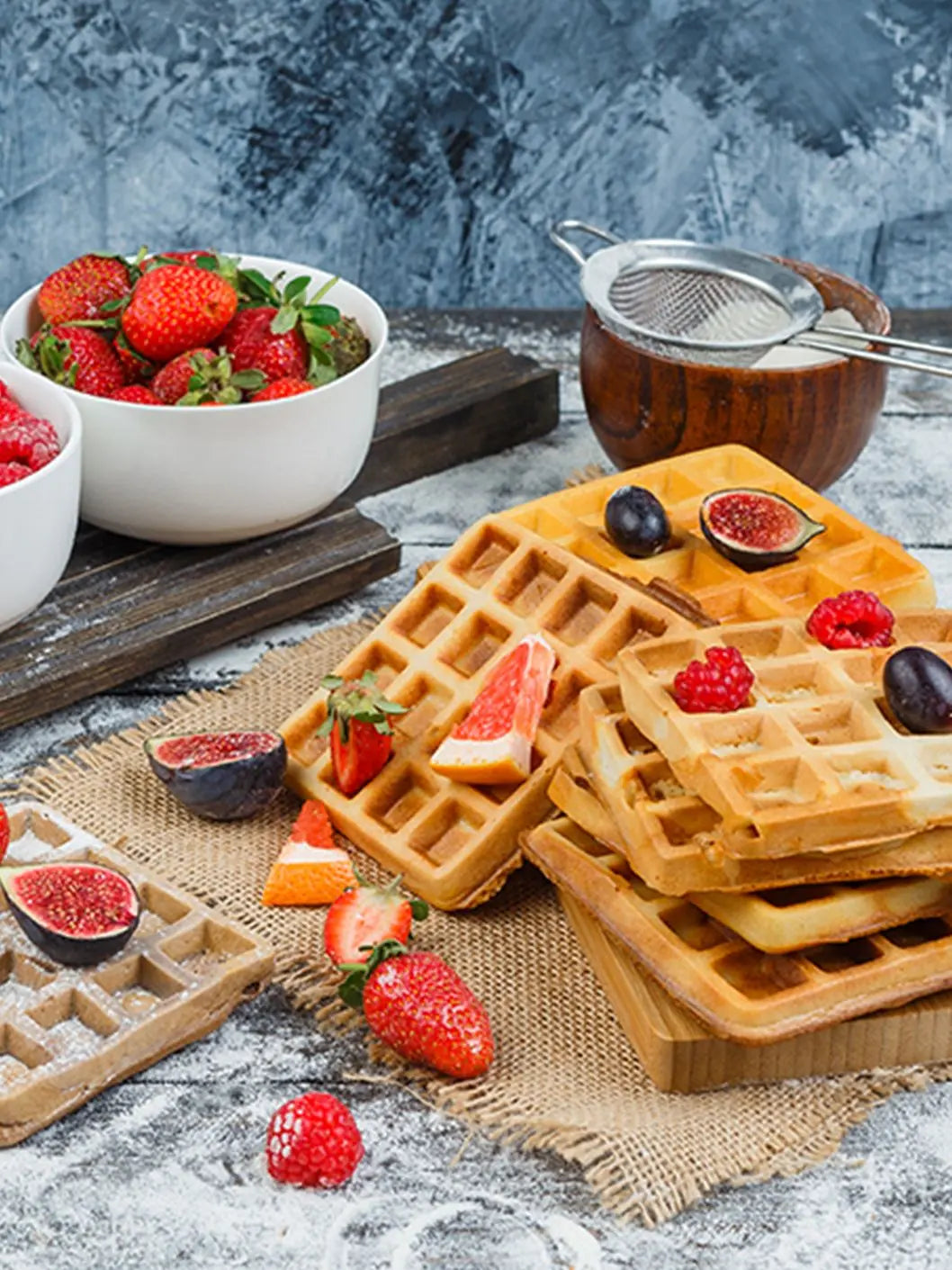 If you love waffles, but you're always looking for ways to make them healthier. Well, look no further! These protein-packed waffles make the perfect Holiday breakfast or snack, and will fill you up and keep you going strong in the morning.

What do you need?

- 1 cup old-fashioned rolled oats
- 1/2 cup vanilla protein powder
- 2 tsp baking powder
- 1/2 tsp salt
- 3/4 cup dairy free milk of choice (almond or soy)
- 2 eggs
- 1 tbsp brown sugar
- 2 tbsp vegetable oil
- 1 tsp vanilla extract

Now let's make them…
Making waffles from a box is barely easier than this!

- Add all ingredients to a high-powered blender and blend until smooth, if you don't have a blender, you can mix them manually.
- Preheat your waffle iron to medium-high heat and spray with cooking spray.
- Pour the mixture onto the waffle iron (how much depends on the size of your waffle iron), close and cook for about 3-4 minutes or until golden brown.
- Remove from the waffle iron and enjoy!
- Last step, add yummy toppings

To make these waffles extra delicious, we recommend adding toppings! Here are some ideas:

Berries – mix berries into your batter or top the waffles with fresh berries when serving. They add a pop of color and such good flavor!
Chocolate chip – mix chocolate chips into your batter for extra sweetness and flavor.
Chocolate – swap the vanilla protein powder for chocolate to make chocolate protein waffles!
Nut butter – add a drizzle of almond or peanut butter to your waffles along with maple syrup!
Maple syrup – can you have waffles without maple syrup?! I think not.
Coconut butter – If you're feeling fancy, add a drizzle of coconut butter to the waffles in addition to nut butter. It adds a delicious flavor!
Chopped nuts – add some crunch by topping your waffles with chopped pecans, walnuts or really any nut.
Granola – top up the waffles with granola for an added crunch.

Whether you're looking for a healthy breakfast or something to satisfy your sweet tooth, these protein waffles are for you, they'll make the perfect breakfast or snack during the Holidays.
They are made with high quality ingredients that will leave you feeling full and satisfied, but not weighed down or bloated! You can top them with anything from berries and nut butter to maple syrup and peanut butter - whatever makes your taste buds happy!
Collection 2019
Sale 70% Off
Title for image