Reviews
No bad smell
I really feel great after taking these for two weeks. No fish burps and the pills don't smell.
Will buy again
Feel better during the day when taking this, I feel like I can concentrate more. Will be buying again
Excellent product
Very good quality product. I definitely feel better during the day after I take an omega 3 supplement feel like I can concentrate more.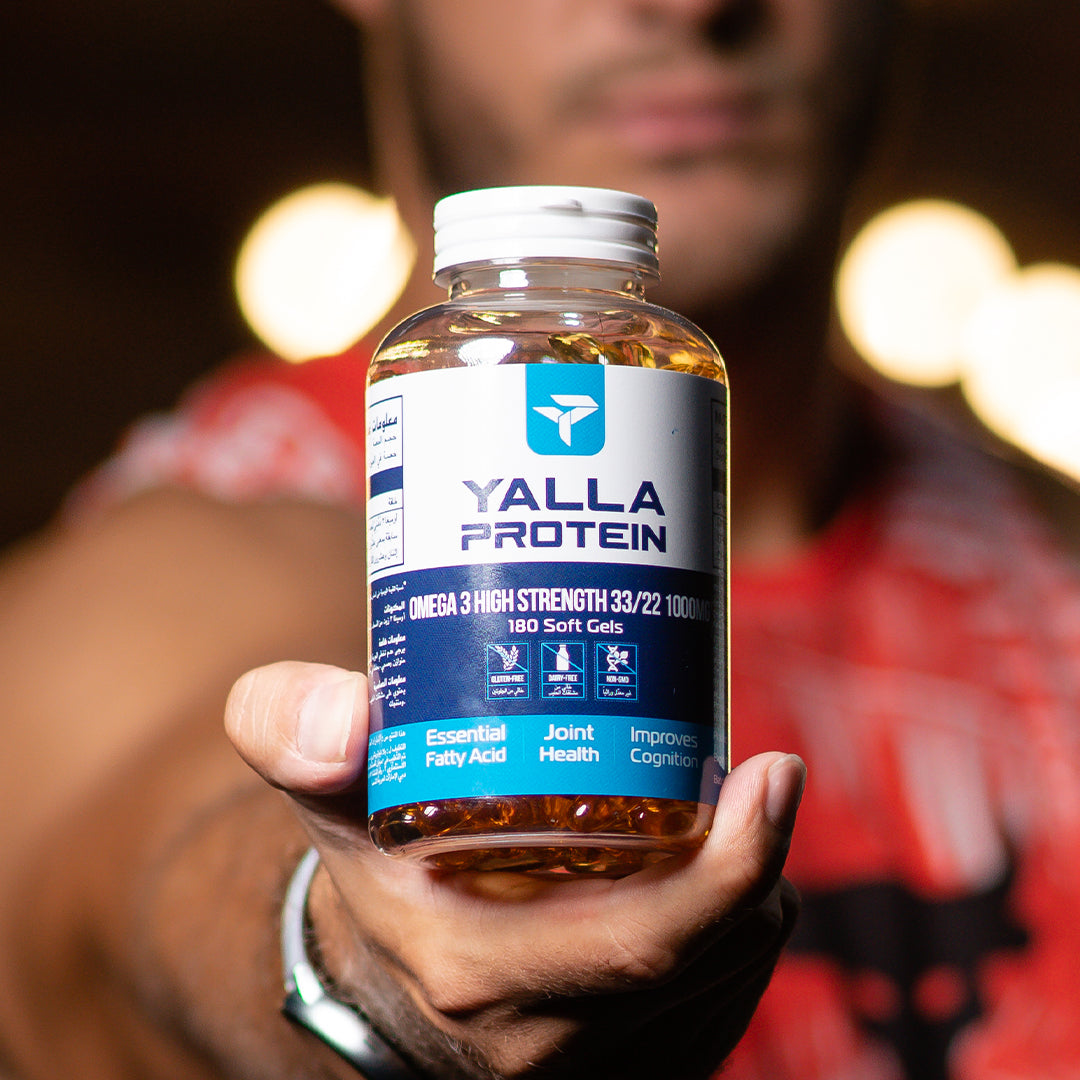 The highest quality fish oil.
Our Omega3 High Strength Softgel is a pure and highly concentrated fish oil. Omega 3's unique molecular structure is specific to that of the brain and helps support overall health and well-being.
Provide your body with the best possible nutrition.
If you want to make sure that your body has the best possible nutrition, you should try our Omega 3 High Strength Softgel. This product is made of top-quality fish oil, which will provide you with the nutrients that are essential for a healthy life. It supports heart health, brain function and immune system strength.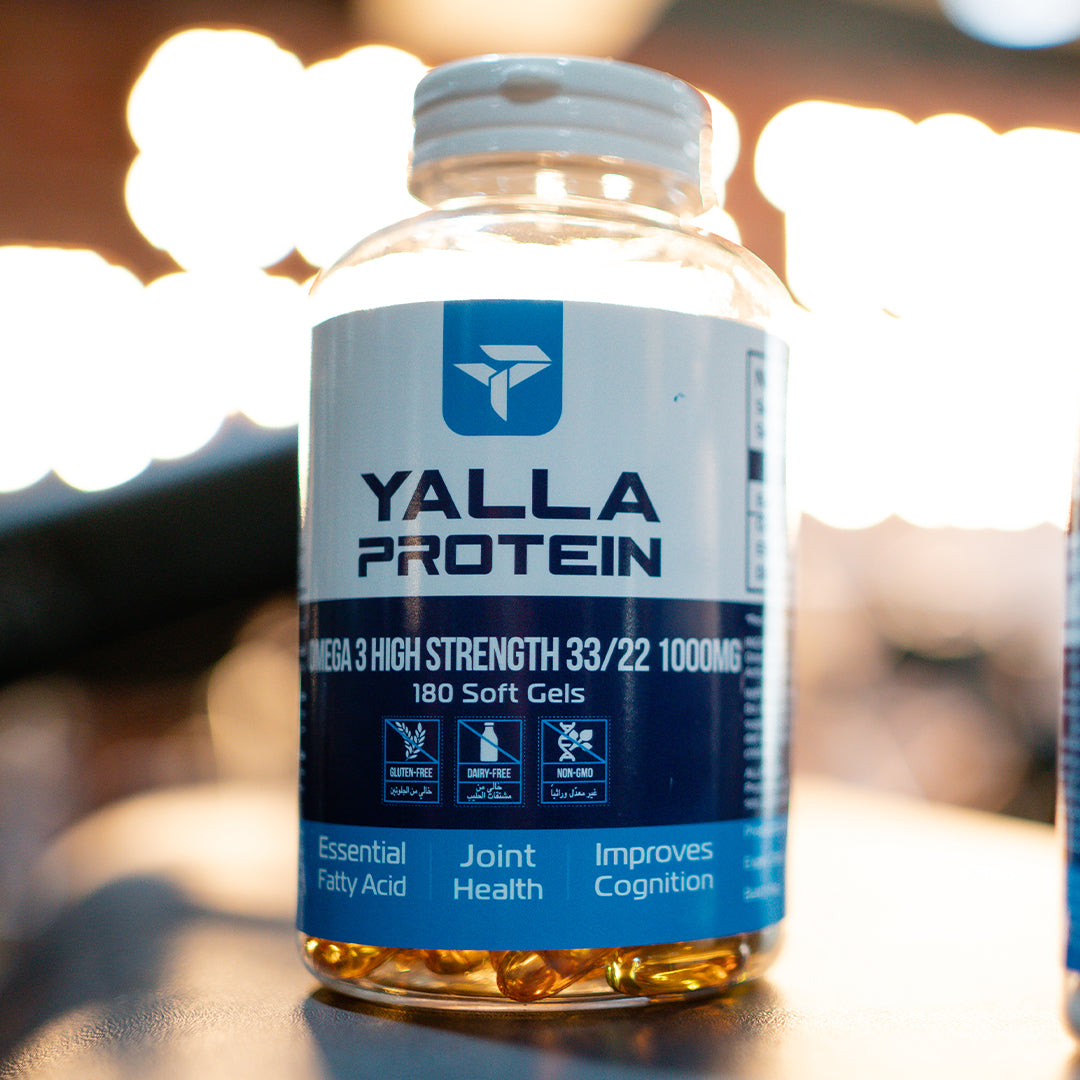 Improves endurance and helps muscle growth
Increase your endurance, improve muscle growth and provide your body with essential nutrients that are too often missing in our diet. Omega 3 High Strength Softgels from Yalla Protein are a convenient way to get your Omega 3s.