Delicious Vanilla Protein Mug Pie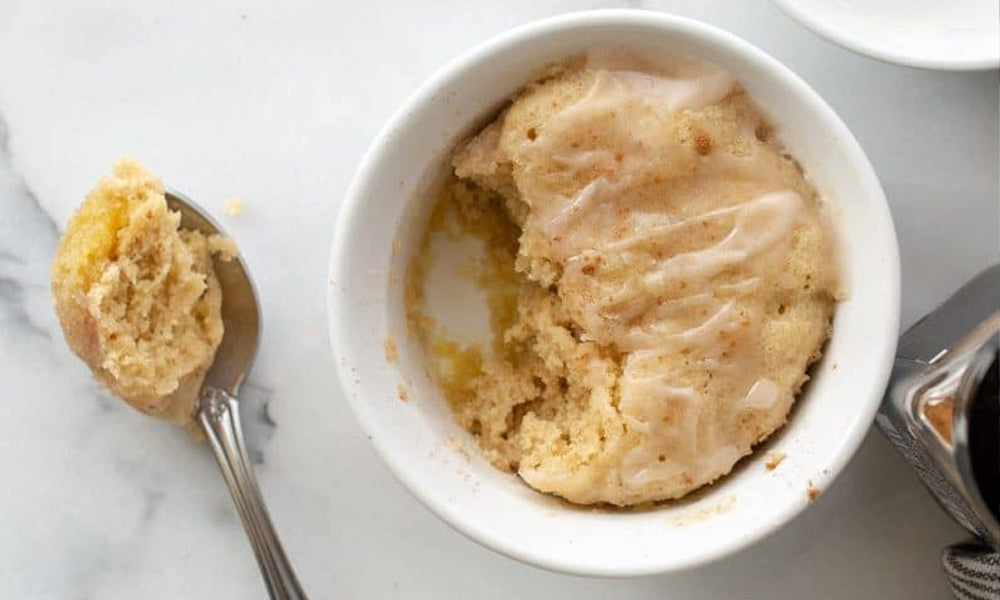 Looking for a delicious vegan dessert that's protein packed? Look no further! We have a mouthwatering treat in store for you, the Vanilla Protein Mug Pie. Whether you're a seasoned vegan or simply seeking a scrumptious plant-based and protein-rich dessert, you're in for a treat. This delight is not only easy to prepare, but also a fantastic source of protein.

Yalla Protein's vegan protein is formulated with 4 premium vegan proteins, including pea protein isolate, rice protein, organic pumpkin protein and organic sunflower protein to support muscle growth and recovery. Unlike competing brands, our vegan protein powder tastes great and is easy to add to recipes. Here's how to make a delicious vanilla protein mug pie:

What do you need?

- ¼ cup tbsp gluten-free oat flour
- 2 scoops vanilla vegan protein powder
- 2 tbsp sugar or sweetener
- ½ tsp baking powder
- Pinch of salt
- 1 tbsp melted coconut oil
- ½ tsp vinegar
- 1 tsp vanilla extract
- ¼ cup non-dairy milk

Now let's make them

1. In a small bowl whisk together the oat flour, vegan protein powder, sugar, baking powder, and salt until combined.

2. Pour the oil, vinegar, and vanilla in three different spots on top of the dry mix.

3. Pour the milk over the top and gently stir.

4. Pour the batter into a greased, deep mug. If needed, use the back of a spoon to gently press the mixture down into the mug.

5. Microwave on high in 3 intervals of 30 seconds each time, check to see if the cake is firm. The top should be firm to the touch once cooked. If not, cook for 15-20 seconds longer, depends on microwave power.

6. Remove from the microwave and let it cool a minute.

7. Top mug cake with optional toppings and dig in with a spoon or flip over onto a plate and add toppings.

Enjoy!

You can also use our Whey Protein Concentrate or Whey Protein Isolate in Vanilla flavour.


Collection 2019
Sale 70% Off
Title for image