Why Clear Hydrolyzed ISO Is The Next Best Thing!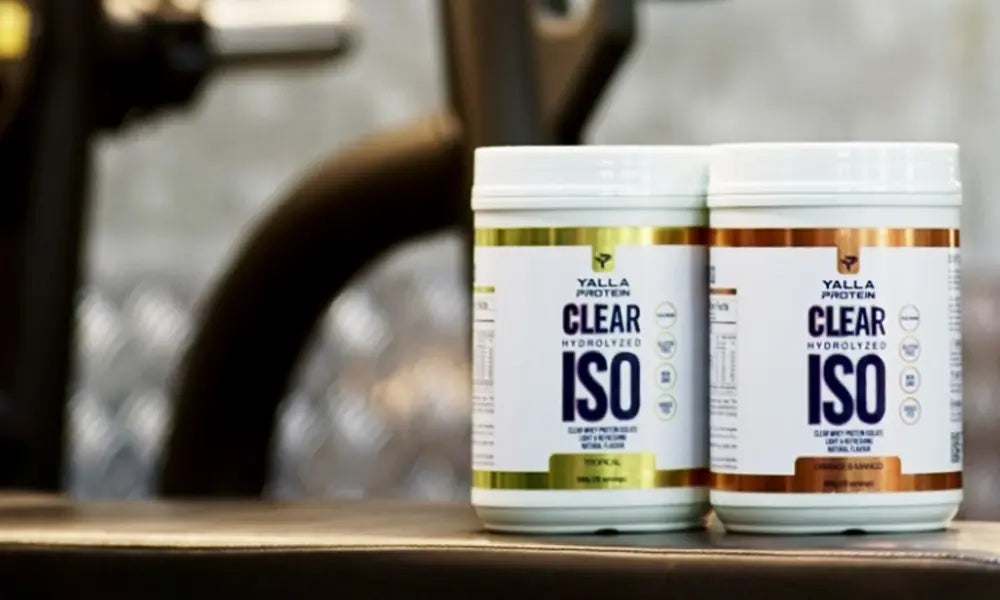 With people becoming more and more conscious of their health, the demand for nutritious food and sports supplements has been constantly on the rise. From acquiring a wide range of health benefits alongside muscle building and weight loss, people tend to go for nutrition supplements that they can include in their routine diets. This is particularly true for gym-goers or people who just want to hold their fitness and overall witness in high regard.
With many available products to choose from, you might not know where to start or which one will be best for you. Currently one of the most increasingly popular products on the sports nutrition market is the Clear Hydrolyzed ISO. It's even considered to be the next Best thing in sports nutrition
Clear Hydrolyzed ISO is highly nutritious high protein drink that contains different amino acids. Top that with a great delicious flavor and it will be your favorite protein shake in no time. Yalla Protein offers two amazing refreshing flavors such as Tropical and Orange & mango which you can purchase on our website.
Benefits of Clear Hydrolyzed ISO
Clear and Pure
Clear Hydrolyzed ISO has been specially manufactured to remove impurities. You have nothing else to worry about as this product is as pure and clean as it comes.
High Protein
Using a high-quality protein that is purified to remove any impurities means you're getting the best possible nutrition for your body. It also provides you with all the essential amino acids that your body needs every day.
High in BCAAS
As well as it being high in protein, this product is naturally high in BCAAs. BCAA's help stimulate synthesis of muscle protein, enabling muscle building, repair, and growth. Yalla's Clear Hydrolyzed ISO offers all of these benefits and more.
Naturally Light and Refreshing
At just 85 calories a serving, its serves as a delicious and light protein shake whatever your fitness goal. Using only all natural fruity flavors, the Yalla Protein team has benchmarked themselves against the best flavors in the world meaning you will thoroughly enjoy every time you consume it!
When to take Clear Hydrolyzed ISO
As the product is fast absorbing, it's recommended that you intake it for about 30-60 minutes after your workout for optimal results. Nonetheless, it's also good if you drink it anytime during the day.
Conclusion
Clear Hydrolyzed ISO is an excellent choice if you're looking for a light and refreshing way to achieve your fitness and health goals giving yourself that extra boost of protein when you need it!. With its simple, crisp, and delicious flavors alongside the high-quality protein, this product is something that you can enjoy and sip on throughout the whole day.
Collection 2019
Sale 70% Off
Title for image