5 Questions For Our Founder - Dallen Olson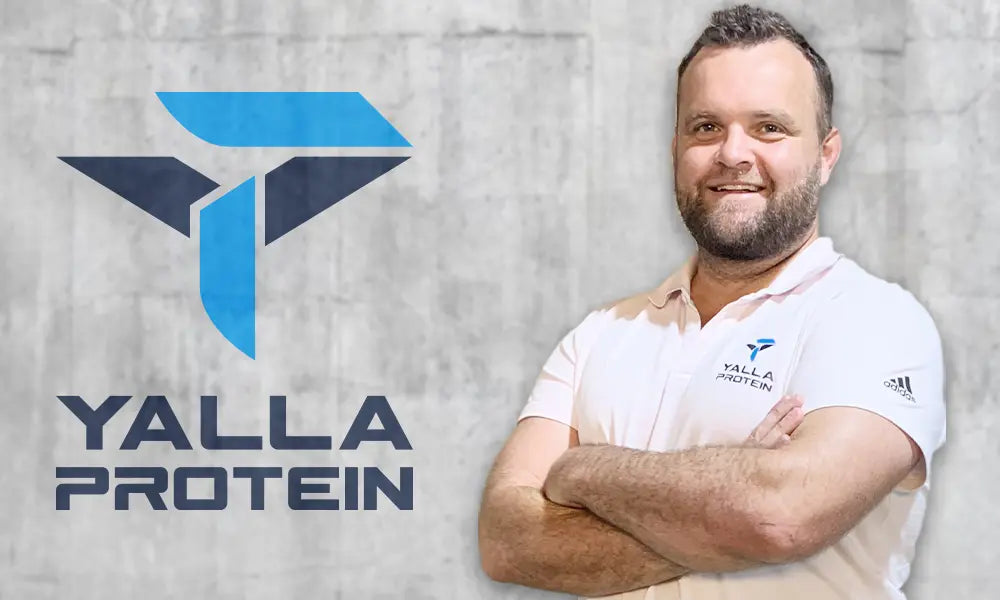 1. Why did you start Yalla Protein?
Simple! To provide high quality sports nutrition to consumers in the region at an affordable price. Our ambition is to become the sports nutrition brand of the Middle East that consumers know, love and most importantly, trust!
2. Why should someone buy Yalla Protein over another brand?
We have the purest protein on the market. Our 100% Proteins contain a maximum of 4 ingredients, which means we maximise the protein content in every scoop. For example, for our 100% Whey Protein Isolate, the protein content ranges between 85% to 90% (flavour dependant). .
When you have time work out the protein content of your current brand (protein per scoop divide by the scoop size); you soon realise that the protein content usually ranges between 50-70%.
3. How did you get into sports nutrition?
I had spent many years playing various sports, going to the gym and taking supplements. It wasn't until after I had spent a few years selling proteins (and other dairy products) for the biggest dairy exporter in the world, that I realised the opportunity for a locally based sports nutrition brand.
If you look around the world, especially UK and Europe, there are many local brands within each market that provide highly nutritious sports nutrition at an affordable price and we are doing the same thing for consumers in the Middle East.
4. Where do your products come from?
We have two main suppliers; one in New Zealand and one in the United Kingdom. We have very strict controls around our suppliers that guarantees we only source products / ingredients from the most reputable suppliers. We source the majority of our proteins from New Zealand, meaning the milk comes from free range cows that graze on lush pastures in the New Zealand countryside.
5. How has the response been since you launched in July?
Its been amazing! Consumers are happy that they can now buy the highest quality sports nutrition at an affordable price. We get really good feedback on all our products, especially on the taste of our proteins and how well they mix etc.
Due to the popularity and many customer requests we have now launched into Saudi, Bahrain, Kuwait and Oman.
Collection 2019
Sale 70% Off
Title for image